What are the software modules?
Asubastar has many configurable modules based on customer needs:
Boats's management: general data and financial data.
Buyers's management: general data and accounting data.
Species's management: origin, size and presentation.
Packgaging's management: configuration of packages, destares, weighing clustered.
Traceability: daily sales report, historic, tracking of packages.
Sales: boat's sweepstakes, samples's control, computerized auctions, daily monitoring of sales, invoicing, accounting.
There are additional modules, which allow us to increase Asubastar's functionality:
Location module. Shows the position of the boat and generates notifications depending on where they are.
IP voice module. Allows unify communications and can make voice calls using IP voice technology.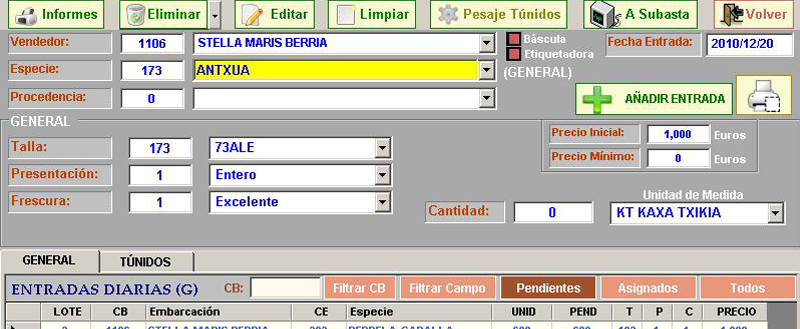 General panel of software of electronic auctions reverse.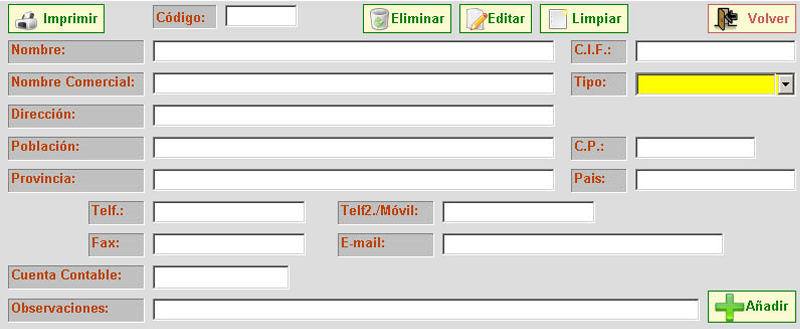 Buyer's module in the computerized auction reverse.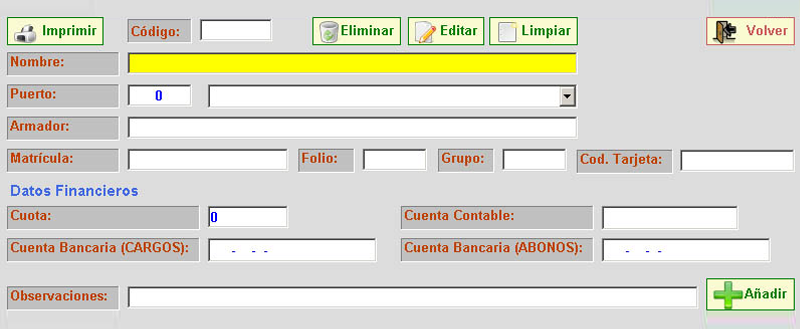 Boats's management module in fresh fish markets.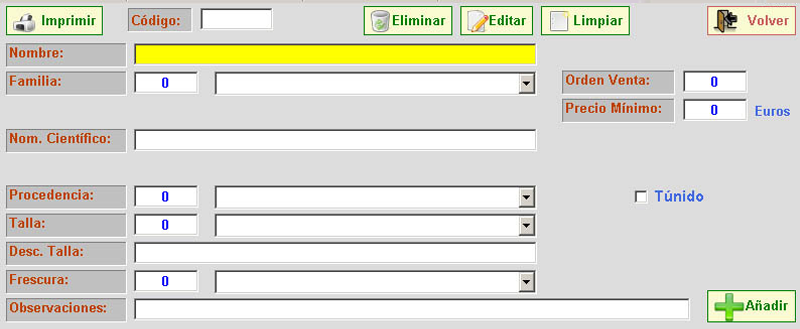 Species's administration module in electronic auctions downward.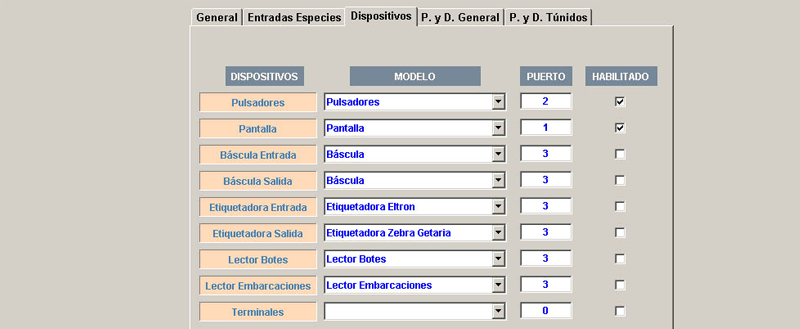 Settings for proper operation of automated auctions.