How automated auctions work?
Activation of the reader: the buyer can sit in the position he wants and turn on the reader by pressing the black button.
Start: the computer control system of auction turns on that command and the buy button.
Bids and purchases: once operational, the buyer can press the red button when he wants to buy a product.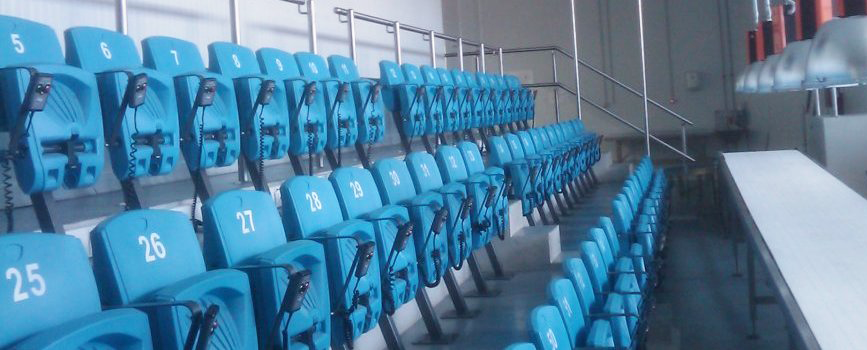 What are the necessary equipment for auctions?
The equipments needed for the implementation of electronic reverse auction systems are explained below, plus the streaming server, the camera selector, the robotized camera, the fix camera and the sample line: